Over 22 cigarettes a day

1

min read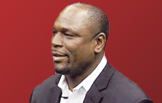 All started when my parents divorced. In the beginning, I needed the money, but after it was like the more I had it, the more I wanted it. I started using cocaine out of control.
I also started stealing cars and selling what I could.The worst moment was when I got caught, lay facedown in the grass, I went to prison. When I got out and every time I would go for a job interview hoping to get the job it never happened.
I started smoking 22 cigarettes a day and I was selling weed as well.
I met a young lady and she told me to go to the church. I had a million and one excuses for me not to go to the church until finally, one day, she invited me again, I went, but I was still indulging in my streets activities.
I said to myself: " I cannot come to God and continue selling drugs, this just was not going to work." I started taking God seriously.
Now things are actually good. I have peace, I'm not a slave of drugs anymore, I'm not chasing money or women. The addiction to cigarettes is gone! I don't even like the smell.
I went from stealing cars to legally sell the cars.

Today, knowing God, I'm totally free. – Anthony, NY