The Night of Beatitudes

1

min read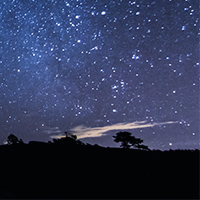 When our day-to-day schedule becomes a routine, we tend to unknowingly push our relationship with God aside, even though it's His strength that keeps us going.
Do you want to develop your character as a true Christian? Then the Word of God will give you direction on what to do in order to receive His character and the most important possession of all, which is Salvation. This meeting is for those who genuinely want to have a closer relationship with God and do not find His commandments burdensome.
What does God promise when we keep his commandments?
"He who has My commandments and keeps them is the one who loves Me. And he who loves Me will be loved by My Father. And I will love him and will reveal Myself to him." – John 14:21
"If you keep My commandments, you will remain in My love, even as I have kept My Father's commandments and remain in His love. I have spoken these things to you, that My joy may remain in you, and that your joy may be full." -John 15:10-11
And much more.
If you would like to strengthen or maintain your relationship with God, then Join us this Wednesday at The Universal Church nearest you.
Mainly at 7pm (but also at 8am, 10am and 4pm)*
*Times vary by location.
For a list of locations click here