And there will be great earthquakes in various places

1

min read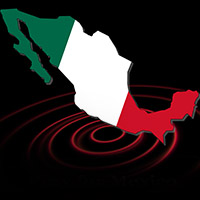 Whether you believe the earthquakes are all human-induced on purpose or just due to injection fluids into deep wells, the fact is that many places are being destroyed and catastrophes are increasing.
"Nation will rise against nation, and kingdom against kingdom. And there will be great earthquakes in various places, and famines and pestilences; and there will be fearful sights and great signs from heaven."
– Luke 21:10-11
Recently Mexico had a 7.1 quake struck 100 miles southeast of Mexico City. Many dead and hundreds are missing.
What if you were in the presence of this magnitude of an earthquake?
No one knows the exact moment of their physical death. Hundreds of people die in various accidents each day. Just as you prepare every day and sometimes without thinking. You prepare your plans for the day, short-term goals, a dinner for your family and so on. The signs of the end of time have been in the Bible all along. It's important to understand that this time is near and a spiritual evaluation is necessary.
Do you believe in Salvation? If so, what is the current condition of your soul?
To learn more about the end of times, please visit your nearest UCKG and ask about our Sunday Revalations study, or you can attend our Wednesday's meeting.