The sound of the trumpets

2

min read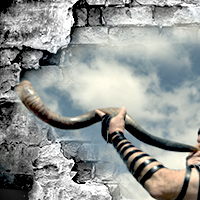 THE CHAIN OF JERICHO WITH THE SOUND OF THE TRUMPETS
Has there been a problem in your life that seems impossible to solve?
Just as the people of Israel that were oppressed and could not enter their promised land, you too have been facing difficult situations with a dream that you cannot seem to conquer.
And the Lord said to Joshua: See! I have given Jericho into your hand, its king, and the mighty men of valor. – Joshua 6.2
The problem or situation that is blocking you from obtaining what is yours,
figuratively speaking is your wall. This wall can go by many names; The wall of debt, wall of diseases, wall of betrayal, wall of addiction, and the wall of misery.
What has been the wall in your life?
If you believe in the promises and have yet to see them fulfilled, then it is time for you to put your faith into action. This Friday we will have THE GREAT PURPOSE OF JERICHO and we will blow the trumpets and the heavens will bring down The Wall that has been in your life. It will be a spiritual war against everything that has been stopping you to possess what has already been promised to you. For those who believe, join us this Friday and prepare for battle, where your victory depends on your faith and perseverance.
It shall come to pass, when they make a long blast with the ram's horn, and when you hear the sound of the trumpet, that all the people shall shout with a great shout; then the wall of the city will fall down flat. And the people shall go up every man straight before him.
– Joshua 6:5