TAMAR Project Meeting

1

min read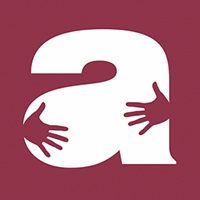 What is the Tamar Project?
The Tamar Project is a group of women who face the challenges of raising a child alone, however, all mothers all welcome.
In this meeting, you will learn how to use practical tools to help you raise your children to be happy, healthy and a joy to live with, are what you'll be given during each month. Taught by a mom and counselor for over 18 years, each month will give you a new perspective on caring for and guiding your children through the hazards of your ever-changing world.
This meeting is always FREE to all women, so feel free to invite a friend or two that you know can benefit from this special meeting. Come and discover how to overcome the challenges of being a good mother and how to shape your children into adulthood.
Our Texas TAMAR Project meeting will take place at:
Succeed in Life Center 7075 Southwest Fwy, Houston, TX 77074
Time: 3:00 pm
(The TAMAR project takes place on the first Sunday of every month)
Each state has one branch where the Tamar Project meetings take place. For more information or to join the project please look for one of the pastor's wives or a voluntary and ask about the TAMAR project, the will be more than happy to assist you.
* Please contact your nearest UCKG and ask about the TAMAR project.