The First Universal Church in Armenia

1

min read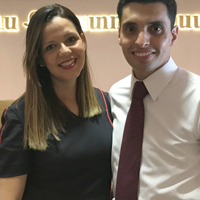 The inauguration of the first Universal Church (UCKG) in Armenia was held on August 20th, 2017 at 11:00 am.
Five months before the inauguration, Pastor, Diego José da Silva, and his wife Ariane, held services within the community; in the homes of Christians, or wherever a place was available. Pastor Diego and his wife were well-received throughout the whole process and although there were some setbacks, it gave them more reason to stay determined and win souls.
As the perseverance grew with the evangelization of only five months, The Universal Church was able to open on Armenian territory. One hundred and ten people were present and both Pastor Diego and his wife, believe there are many more new people to come to give their lives to Jesus Christ.
(Translated and adapted from text by Andre Batista / Pictures: Universal)