The Stop Suffering Late night show on BET

2

min read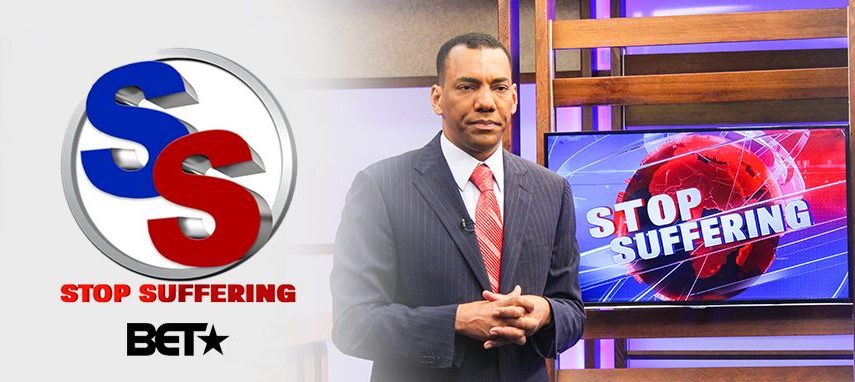 The Stop Suffering show Hosted by Bishop Bira has been broadcasting on BET every Sunday at 11 pm (Central Time) 12 am (Eastern & Pacific Time) and Saturday 7/6 (Central Time).
Through the BET program, the late night show Stop Suffering, has given people from all over the world, an opportunity to be part of a special service, especially in states that have yet to open The Universal Church in their area.
The Stop Suffering on BET shares inspirational messages and life transformation testimonies. The Stop Suffering explains the different types of problems that the majority of people have and why they occur. Through the Stop Suffering on BET, people can receive guidance on how to overcome their troubles.
There has been a great response from people who have been calling to request prayers for their family, love life, and even finances. Others have been sharing their testimony of changes they've seen in their life, by putting their faith into practice.
Bishop Bira has also been traveling to certain states to hold a special service from states that have requested his visit. Through The Stop Suffering on BET , the communities are able to spread the word and unite together where they too can receive a special prayer and seek for a miracle in their lives.
Not only has The show received an incredible response from different states, but also from those who are incarcerated and don't have the same access as everyone else. The Stop Suffering late night show on BET has given them the opportunity to stay tuned and are now able to send their prayer request through letters.
Bishop Bira has personally read all the letters that he has received from people who are currently incarcerated and has made sure each one receives the attention it requires. By doing so, The Universal Church has and will continue to spread the word of God and send blessings to those who are seeking a word of faith.
The Stop Suffering on BET with Bishop Bira will also be Live on Facebook every Sunday at 11 pm (Central Time) 12 am (Eastern & Pacific Time).
Gather your family members together in your home to take part of this special service.
Janete was able to break the curse of death in her family.
I just kept black clothes in my closet, because I just didn't know. I have peace, I'm very happy and free. – Ms. Janete
Laquita's life was transformed in her finances, love life, health and became free from drugs.
This addiction followed my mother, brother and my cousins. – Laquita Cox
To learn information about the works of The Universal Church in prison, please visit Universal Beyond Bars (UBB). The locations of UBB varies according to each state.
Feel free to contact us or visit The Universal Church nearest you for more information.