"I started smoking marijuana at age 14"

2

min read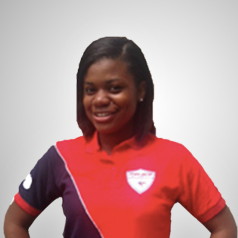 Before I joined the YPG, I was a very cold-hearted person, I had a lot of grudges and I was very disrespectful. I saw everyone with negative eyes- for no reason. At the age of 14, an ex-boyfriend introduced me to marijuana, from that point on; I began to smoke and started drinking as well. As I grew up, I started jumping from relationship to relationship.
I hated staying home with my family because we were always arguing and fighting. I had many friends and I would be outside hanging out at night, no matter what the time was. My mother would wait for me and she could never sleep well because she was worried about where I was. She would call the police in an attempt to find me. I never listened to anyone.
I was also failing in school, my attendance was horrible, my grades were embarrassing and I would cut school with my friends and ex-boyfriends to hang out.
What made me come to the YPG was when an ex-boyfriend broke up with me I became tired of it all; I no longer accepted to be the same person anymore. I felt empty inside and that feeling was a wake-up call for me to change. My mom was attending the church and she would always try to get me to visit the youth group but I never listened to her but I decided to start attending the YPG more often. My mom didn't have to constantly push me to go anymore; I started to go on my own. After coming to the YPG, my life was transformed.
I no longer want to smoke or drink. I don't need to jump from relationship to relationship. I am doing better in school now and I've removed a lot of things that I realized were just filling the empty space for some time and then left me empty again. I don't party, hang out all night or curse anymore. Now there is so much happiness in me and I thank God I took this great opportunity to be a part of the YPG and to know Him.
Testimony of Annabel from New York