Let there be light in your financial life!

1

min read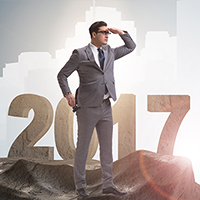 "2017 has been the same as 2016, nothing has changed for me, only my calendar…"
In the beginning of the year, you start off with a new year's resolution followed by a shout "Happy New Year!" Not that it's a bad thing to expect a great year, what should be unacceptable is when things go the opposite direction.
This is a common practice, but after a couple of months most people look at their lives and find themselves in the same situation as the previous year. You want to enjoy the work of your hands but you find yourself owing your expected income before you even receive it.
Do you need an idea for your business but nothing comes to your mind? Do you have any financial blockage? Are you tired of making your employer rich and want to reach your financial independence? Then this meeting is for you.
It's time to forget about your past failures and losses because your New Year can start now.
Join us in this gathering of faith and be part of "LET THERE BE LIGHT"!
"And God said, Let there be light: and there was light." (Genesis 1:3)
Ignite your faith and declare that light will overcome the darkness in your finances.
Meeting times: 7am, 10am, 4pm and 7:30pm.
*Times vary depending on location.
Feel free to contact us or visit The Universal Church nearest you for more information.