It seemed impossible to change

1

min read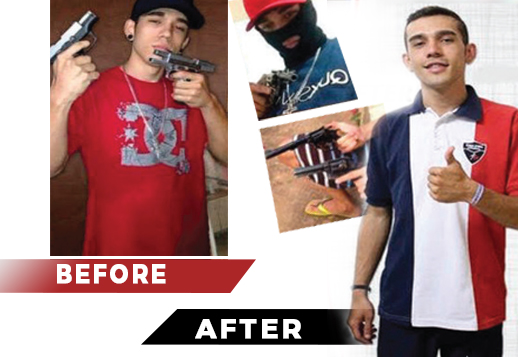 My name is Daniel Junior Ribeiro da Silva. At the age of 13, I got involved with drugs and crime.
I also hung out with a certain group of people that had a negative influence on me. At age 14, I was already committing robberies. From then on, things just got worse.
When I was 15, doctors found a problem in my brain, but they weren't able to explain what it was. I did two surgeries and remained hospitalized for 3 months, but nothing seemed to solve the problem.
My mother already knew about the work of The Universal Church, so she sought God for my healing, and the problem disappeared. But, after I left the hospital, I returned to crime, except now things were worse than before. I dove headfirst into a life crime and did a lot of bad things. However, I was not happy, I did not have peace, and I could not sleep at night.
Sometimes, I thought, "Why am I still alive?" I had come close to death so many times, and I always promised to change, but I never did. I didn't know why I was still alive.
This is when I found the Universal Church and decided to give my life to Jesus. I was baptized with the Holy Spirit and my life was completely transformed.
I have peace! Now I help other youths find what I found.
I am a member of the Youth Group, and since I found Jesus, an enormous desire to win souls was born within me, so I want to bring people the same peace I have today. God is great!