A Mothers Vow

1

min read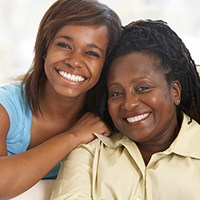 A mother is someone who cares, sacrifices, and is responsible for the upbringing of her children.
When a mother makes a vow for her children, she is blessed and her voice can have a great impact in her child's life. At The Universal Church, many mothers have made a vow for their children to dedicate their children's lives to the Lord.
When a mother prays for her children, she has the power to bless their life. Therefore, every Sunday mothers unite to pray for their children regardless of age. They unite with great strength and faith believing that God's help will protect and guide their children wherever they are.
All mothers will be called to the altar for a mothers prayer every Sunday.
The Universal Church has a Mothers in Prayer group where you can learn more about the importance of family.