Back to School Consecration

2

min read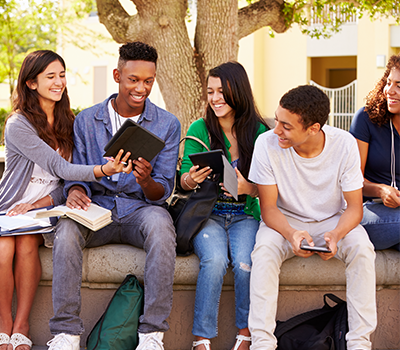 Hey youths, are you ready for school? Some of you might say that you don't want to go back to school. Perhaps, last year, your school turned into a place that brought you sadness because of what other people said or did. Do you want this year to be different and better than the previous one? You have to make this school year count. Here are some tips for your first day of returning to school:
One way you can start is by having a good night's rest, so your brain can be sharp for the next day. Doctors say the human brain needs between 7 to 9 hours of sleep.
Have a good breakfast. Make sure you don't go to school on an empty stomach.
List the goals you want to accomplish in this school year and move towards reaching them step by step.
However, above everything else you need the presence of God. He is the only One that will help you along the way. That's why we will have a special back-to-school consecration for all the youths this Sunday at 10 am at The Universal Church. After which, you can enjoy all the fun and games, music and the powerful and life-changing message of the Youth Power Group (YPG) events in your area
In Houston, Texas, the YPG will have the Where U Going Event at 3 pm. Abuse, street violence, past hurts, addiction, unresolved issues, you name it… these young people have been through very traumatic experiences early in life. While many youths get trapped in this cycle believing there is no way out, the Where U Going crew is living proof that change is possible.
Created and sponsored by the Youth Power Group (YPG) in the United States, the 'Where U Going' Project is available for whoever wants to try a different lifestyle, far from trouble, free from addictions and up for new challenges.