He refused to be a result of his environment

1

min read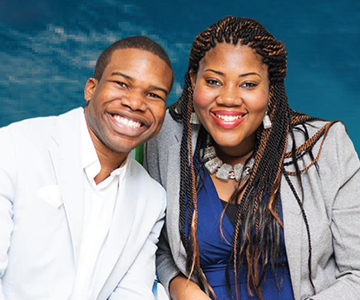 Growing up was rough. I grew up in an environment that would encourage the use of drugs. Since I was very young, there would be people selling pounds and pounds of marijuana right next door from me. I would always hear them shouting and I remember even waking up to the smells of marijuana.
It wasn't too long afterward that I began selling it myself and using it, that was when I became addicted. I was addicted to Marijuana and alcohol. I remember there was a time that I got so drunk at a party that I passed out and my friends had to help me to come home. I knew that something was wrong because after the high from the weed and the buzz from the alcohol wore off, I felt empty like I was missing something.
One day, a girl that I was seeing introduced me to the church, although, I was coming high, I knew it was for me. Attending the church meetings, doing my Chain of Prayers, I got free from all my addictions! And that woman who invited me became my wife. Through coming to the church and putting into practice what I learned, my life has changed completely!
Testimony of Christopher from New York