Great drought in Somalia causes several deaths

1

min read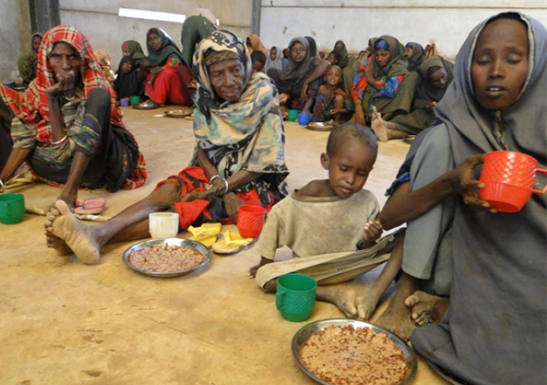 According to the United Nations Office for the Coordination of Humanitarian Affairs (OCHA), 196 people have died and nearly 8,000 suffer from the great drought that Somalia is facing.
Since it has rained little in the African country, the price of drinking water has increased and, because of the shortage, the communities have resorted to water without treatment which is a way for diseases.
There was also a decrease of 70% in food production. The prime minister of the country, Hassan Ali Khaire said 110 people died of starvation only between 3rd and 4th days in march.
In addition to the situation of drought and famine, the country still suffers from violence, as is the case in the region of Bay, to the south, controlled by the extremist Islamic Al-Shabab, which hinders the access of humanitarian aid to the population.
The UN has made 864 million dollars to assist Somalia. In 2011, an even bigger crisis of hunger hit the country, killing more than 250 thousand people.
The evil spirits that bring hunger
if we consult the Word of God we see that, unfortunately, hunger is to reach many people until the end of time, as the Apostle John observes in this vision: "So I looked, and behold, a pale horse. And the name of him who sat on it was Death, and Hades followed with him. And power was given to them over a fourth of the earth, to kill with sword, with hunger, with death, and by the beasts of the earth." Revelation 6:8
On several occasions, the Bible says that humanity suffers by distancing itself from the Lord because when this happens, the spirits of destruction are free to practice their evil plans. That is why we must cover ourselves with the Spirit of God.
Share on your social networks.