Gathering of the Families

2

min read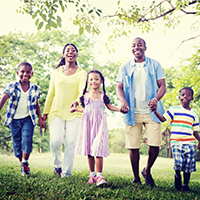 What has been the situation that has affected your family?
• Lack of communication or constant arguments
• Lack of respect and consideration
• Lies and betrayal
• Verbal and physical abuse
• Neglect and separation
• Loneliness and depression
• Addictions
• Grudges and hatred
• Rebelliousness in your children
• Illnesses
• Spiritual oppression
• Reoccurring financial problems
• Poverty and homelessness
Perhaps, during this holiday season, you have faced many problems in your family, not knowing what to do to have peace in your home. Christmas even lost its enchantment for you, because you do not have the love and respect of your partner and your children. To make matters worse, you do not have the financial means to buy decoration and gifts and to cook a decent dinner for your home. The holidays brought more pain.
However, on this Christmas day at The Universal Church, you will find the answers you are looking for and the solution to your problems through the power of faith. On Sunday, December 25th at 10 am, we will have the Gathering of the Families for the restoration of families that have been broken and are going through deep distress. Enough of fighting through the holidays, arguing over the dinner table, seeing your loved ones attempt suicide when you were meant to be happy and celebrating this time together! That is not the life God has for you; it has never been and will never be His will.
The Lord Jesus gave His life for you to live life to the fullest under His guidance and protection. He is willing and ready to change your situation and rescue your loved ones, and all He needs is for you to take a step of faith towards Him.
Make time to be in His house on Sunday the 25th. You do not have to wait any longer to experience what your faith can do for the sake of your family. No case is too far gone and nothing is impossible for Him. We challenge you to make this Christmas day different from all the ones you lived before.
Give yourself this opportunity to finally be happy and have a true family. Join us on sunday, december 25th at 10 am. bring your loved ones and the pictures of those who are far. Click here to find nearest location near you.