Building Lives

1

min read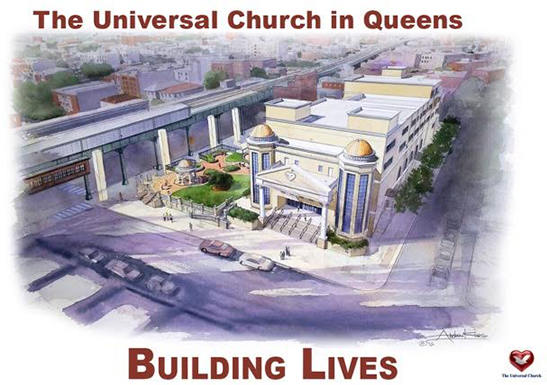 The vision of The Universal Church has always been to build lives and save souls.
Since the beginning, it's aim is to have numerous branches opened all over the world and spread the gospel, regardless of people's beliefs and background.
Its doors are always opened for those who seek to have a true experience with the God of the Bible.
For many years, the community at Woodside, Queens in New York, had the opportunity to worship and praise God in a temple that has now become small due to the increase of members and development of the church in the area.
Very soon, the project is to expand and rebuilt the location with seats for 1,000 people, onsite parking for 110 cars, rooms for the Children Biblical Center, Pre-teens and Youth programs.
The new building will bring value and beautify the neighborhood.