Your blessing comes from Heaven

1

min read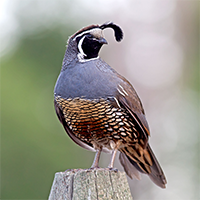 "Oh, that we had died by the hand of the Lord in the land of Egypt, when we sat by the pots of meat and when we ate bread to the full! For you have brought us out into this wilderness to kill this whole assembly with hunger." (Exodus 16:3)
I did not understand the complaint of the people of Israel against God and Moses. They were complaining about the food. Look at what they said: "when we sat by the pots of meat and when we ate bread to the full!" They used to sit by the pots of meat, however eating nothing but bread! They had no reason to complain because they were slaves in Egypt.
Many churchgoers complain about their trials, troubles, and problems, but they forget that they were SLAVES in the world.
In the wilderness, God sent quails during the evening that covered the camp. The people had bread and quails. Their blessing came from heaven.
"A man can receive nothing unless it has been given to him from heaven." (John 3:27)
Your blessing comes from Heaven.
Read Exodus Chapter 16.