There's NO deal!

1

min read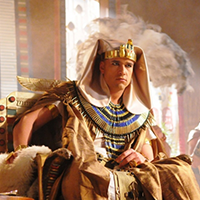 Exodus 8
There is NO Deal!
"But when Pharaoh saw that there was relief, he hardened his heart and did not heed them, as the Lord had said."
There is no deal, agreement, treaty or settling with the devil. First of all, he does not keep his word nor does good to anybody. If you owe anything to him, he will charge you even what you don't owe him.
When Pharaoh saw that there was a relief, Moses and his people were in trouble. Don't leave Satan unattended!!!
Moses made a deal with Pharaoh, who deceived him not once but many times. There shall never be peace between evil and good; can you mix water and oil?
"And what communion has light with darkness? 15 And what accord has Christ with Belial? Or what part has a believer with an unbeliever?" (2 Corinthians 6:14-15)
"I will make a difference between My people and your people."
Please read Exodus chapter 8
– Bishop Bira Fonseca