We see God's works

1

min read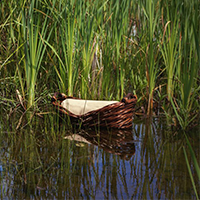 Exodus 2
We see clearly Pharaoh working to oppress the children of Israel but on the other hand, we see God's works.
It is very interesting how God acts to fulfill His plan to deliver His people from slavery and from Pharaoh's hand.
Moses' mother trying to protect him for 3 months, when he was placed in the ark and put in the reeds by the river's bank God made a way for him to be taken by Pharaoh's daughter (who wanted to kill the babies). Once again God provided a way out and Moses was taken back to his own mother to be nursed.
He was called Moses because she said: "I drew him out of the water"
My friends, when God plans NOBODY stops IT.