Great cry out of faith at the Temple of Solomon

2

min read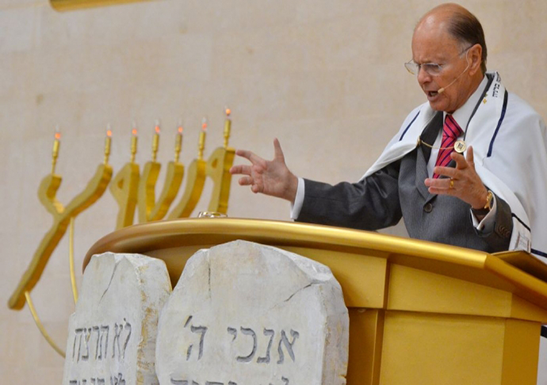 July 23rd, 2016, was marked in the lives of those who participated in the Campaign of Israel and who accompanied the special meeting of cry out, which happened at the Temple of Solomon. This is because Bishop Macedo and more than 12 thousand bishops and pastors from all over the world determined, hand in hand, the achievement of the dreams of those who put all their faith, obedience and trust in God.
At the beginning of the meeting, Bishop Macedo talked about the importance of not walking according to what our physical eyes can see, with which we are prone to making bad choices. "However, when we are born of God, the light shines and our eyes are opened, and so we have a spiritual vision. This is basic for the maintenance of our faith," he said.
After this warning, the requests of the Campaign of Israel from around the world were placed inside the Ark of the Covenant, and all made a clamor on behalf of those who wrote these requests and put all their faith and strength in God. "Only those who have the spiritual vision follow Your voice, my father. Only those who have this vision repent of sin," the bishop said in the prayer after remembering Abraham on Mount Moriah.
Warning about salvation
The bishop reminded all those present and those who were watching through video and radio broadcasting to check if there was within themselves the slightest doubt about their own salvation. He also said that when it comes to eternity with God, there is no shame in humbling oneself before the Almighty in repentance.
For those who do the Work of God, the bishop also spoke about the importance of keeping alive the flame of the first love, remembering the promise described in the book of Revelation 3.12: "He who overcomes, I will make him a pillar in the temple of My God, and he shall go out no more."
"To become the winner described in the Bible, it is necessary to overcome the feelings, the pride, the desire of the flesh, and all the problems that arise," he concluded.
The spiritual vision is focused on the salvation of souls, both of one's own and of others. While our physical strength permits, we must fight to achieve this target and move forward toward the conquest of the greatest promise of God: eternal life.
If you want to understand more about salvation, we invite you to attend this Wednesday at The Universal Church near you. For more information about our locations in the USA, click here.