The constant search for acceptance

3

min read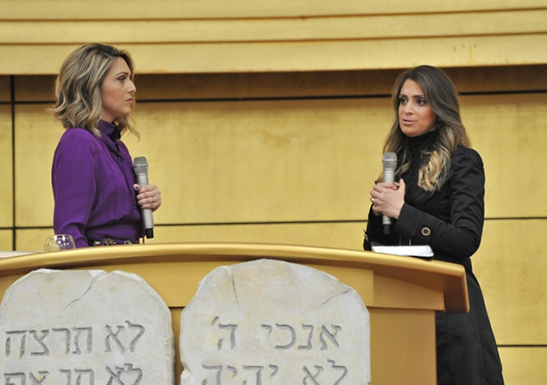 The secret of self help: all the beauty you expect to have on the outside will show with the confidence you have inside of you. If you don't develop this confidence well inside of you, a simple comment from someone will be enough to bring about insecurity in you and for things to begin to fall apart. However, if you have a well-developed inner being, when these comments come as they'll always come, you will be able to make them work in your favor.
There's no point in trying to keep appearances and pretend that everything is OK; you need to know yourself and practice self help. You need to have the courage to find out why you do the things you do, think the way you think, and react the way you react.
Don't cancel yourself out
There's a common difficulty among women: the need to be accepted. This difficulty was discussed in the Godllywood Self-Help monthly conference, which took place on June 11th at the Temple of Solomon in Brazil presented by Cristiane Cardoso and Viviane Freitas.
Writers, presenters and counselors, Cristiane Cardoso and Viviane Freitas, spoke at this special conference for women. As sisters, they shared their experiences in the course of their childhood and teenage years when it comes to this need of acceptance. The untreated insecurities they had throughout their teenage years came to affect even their marriage.
"Why is it so important for you to be accepted by people?" – asked Cristiane, leading the participants to reflect on the reason behind their actions and how this could be affecting who they are.
"When we seek someone's acceptance, we do things in order to please that person, and they are never pleased because we are not being natural. It is something forced," explained Viviane. This happens because the person cancels who they really are to please others, and instead of appreciation, they end up receiving the opposite in return and forget about self help. Sincerity attracts people because it reveals someone who does not deny their essence.

Excellent spirit
There is no problem in wanting to be appreciated; the problem lies in turning it into a tireless pursuit at the expense of who we are, at the expense of the principles and values we hold.
The Bible tells the story of four young people who were taken captive and would have to submit to the care of the servants of a king in order to be prepared to serve in the royal court. That meant leaving their personal beliefs and embracing the beliefs of this king, who devastated their native land. One of these young people, Daniel, decided not to contaminate himself. Due to this attitude, which showed that he wanted to please only God,the Lord made him find grace and mercy in the eyes of the king's servants (read more about this story in the book of Daniel, chapter 1).
This is one of the secrets to having an excellent spirit: to please God. "When your focus is to please God, He makes the people you need to like you," said Cristiane. If you want to be accepted by someone, seek to be accepted by God, doing what pleases Him with all sincerity.
Come and join other women that are seeking to have much more than a beautiful exterior, but who are seeking to have an inner being filled with the beauty of the One Who created them. Participate in the Godllywood Self-Help monthly conference at The Universal Church.