Are those who love capable of cheating?

4

min read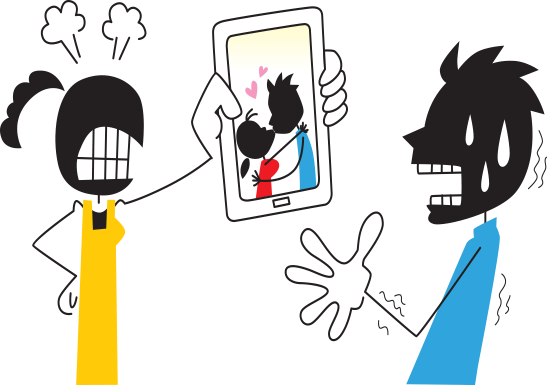 In July of 2015, news broke that hackers got hold of the information of clients of a website called Ashley Madison, which focuses on connecting people who want to have an affair. The site promises discretion and security, but the truth came to light for the despair of its 37 million users; by the way, not all users were real. Apparently, the company is believed to have hired personnel to create fake profiles to attract clients, according to online news sources. This exposure caused and probably continues to cause distress to many people and families. There were even some cases of suicide believed to be linked to this incident. Others also fell into the hands of extortionists and scammers, who said to have access to the exposed information. The group that hacked the site intended to stop it from functioning. Unfortunately, betrayal makes for an inevitable part of human interactions; even Jesus with all His love and kindness suffered betrayal. It happens in the workplace, at school, in business, and in many other situations. In the case of marriage, in the moment of infidelity, the person puts their family, all they have built, and their future at risk. At the end, they end up losing everything.
The common mistake could be that many people believe relationships work out of chance. However, we do not think this way about the other areas of life. If we want a career, we go to school or training, and we practice and develop new skills. We do not take our jobs for granted. We know that if we do not show up and accomplish the company's goals, we will be fired eventually. However, for the most important aspects of life such as one's character, inner being, love life and family, people tend to believe in magic, in luck, and feelings. When in reality, true love means at certain times self-denial for caring for the well-being of someone else. A long-term relationship takes hard work, it requires investment, learning, and changing; it does not happen out of chance. This brings us to the following question: are those who love capable of cheating? The answer is yes if they do not invest towards their relationship, if they take it for granted, and do not watch out for the dangers that come against the bond they have with their partner. Does it sound like a lot? Do not be mistaken; betrayal, a failed relationship, and unhappiness in the family will hurt far worse than the efforts mentioned above.
We offer here in this article some pointers to keep you aware of what could be placing your relationship in danger and also ten reasons that will encourage you to remain faithful and build your life for the better. You can also see real life stories of people who learned and practiced valuable lessons that changed their lives, showing that you too can achieve a transformation in your life. These tips are in the gallery at the end of this page. Take one step at a time and do not give up on your happiness. The first step is to recognize if there is a problem and seek help. If you notice that your relationship shows signs that lead to infidelity, then it's time to seek the help that you need to solve the problem. At The Universal Church, we offer free relationship and marriage counseling. Our doors open every day and we have a meeting dedicated to your love life on Thursdays at 7pm in select locations. There, you will learn tools, new skills, and guidance, and you will receive prayer and counseling to help you invest in your relationship. These meetings are open to all regardless of religion and free of charge.
One of the main aspects leading to betrayal is inside of us: our character, principles, reasoning, thoughts, emotions and inner troubles. In summary, our spiritual life needs care. When God is present in our lives and families, we find strength and courage to be faithful, and we have the inner peace and love to give to those who trust us and accepted to become a part of our lives. When you care for your spiritual life, you learn to love and value yourself, you become stronger and wiser in your decisions. Life is too short to be wasted in what does not profit. Betrayal brings losses, distress, and unnecessary worries. A strong and good marriage is linked to success and is something worth fighting for.
Build your character and fight for your family. Join us this Sunday at 10am; bring your family or the pictures of those who are far because a family that prays together stays together.