Godllywood in my life

2

min read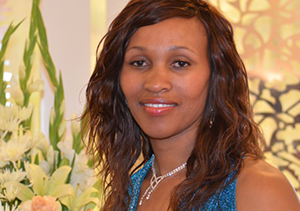 Over the years, Godllywood has helped different women around the world to find their own value and become better daughters, sisters, friends, mothers, wives, students and professionals. Such is the case of Sandisiwe Vandal from the city of Cape Town in South Africa. She was transformed into a more confident woman.
"I had anger problems and couldn't control myself. If anyone hurt or upset me in any way, I would always make sure they paid for it. I had no self-respect and no respect for my husband, and I had a very low opinion of myself. I was the kind of person who would always talk and laugh loudly just to get some attention. I had no confidence and always relied on other people to feel valued as a woman.
"Very often, my husband and I argued with each other inside of our home, or we would spend days without talking to each other. Whenever I got upset with him, I would take out that anger on my children. Everyone suffered because of my behavior, especially me. Through all that time, I felt so lost; I was unhappy and needy. I wanted my husband to appreciate me, to value me, and make me feel important. I wanted so much to be a better wife, a better mother and woman, but I just didn't know how to do it.
"Around that time I heard about Godllywood and decided to apply. I saw the tasks given during the Rush as an opportunity to change my situation. The first thing that Godllywood made me realize was that I couldn't expect my husband to love me, respect me or appreciate me if I couldn't feel that way about myself. Each task I completed became a practical lesson on how to love and value myself. They taught me how to understand why I felt the way I did, and most importantly, how to make the necessary changes. Almost one year has passed and I can't believe how different I am, how differently I feel, and how my marriage and entire family has changed.
"Today I don't compare myself with others or try to get their attention. I have gained confidence and learned the value I have as a woman. I am so happy! I overcame the anger problems; my marriage is restored and my children have never been happier." (Sandisiwe Vandal)
If you would like to know more about Godllywood, please log on to http://www.godllywood.com/en/ or visit The Universal Church near you.