7 Minutes of Godllywood

1

min read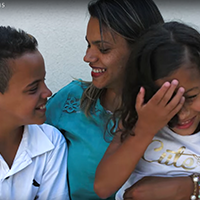 After five years of existence, Godllywood has spread across the world helping women of various ages to build a strong relationship with God, with the mission of rescuing values that have been forgotten in our society.
Watch the video below and see how Godllywood has been achieving this mission to help women to believe in, love and respect themselves, to become better daughters, sisters, friends, wives, mothers, students and professionals, according to the values from above, from God.
Do you want to join Godllywood? Visit The Universal Church near you for more information.