South Africa, the Rainbow Nation

1

min read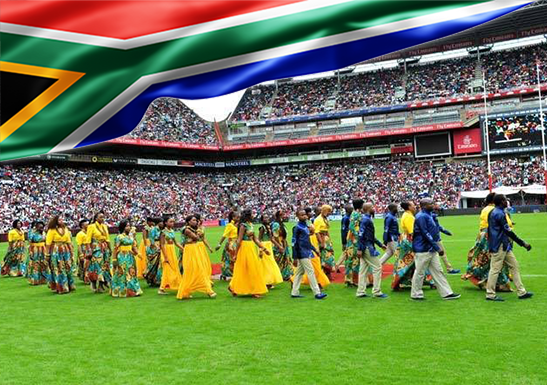 With 53 million residents, South Africa is the 25th largest and the 26th most populous country in the world. South Africa is well known as the Rainbow Nation due to the diversity of its people and cultures.
IsiZulu, IsiXhosa, Afrikaans, English, Sepedi, Setswana, Sesotho, Xitsonga, siSwati, Tshivenda, and isiNdebele are the eleven official languages spoken in South Africa. Zulu is one of the most popular languages in the country.
The colors of South Africa's Flag represent the diversity of the South African people. The flag was designed to symbolize unity; South Africans are united as one and like to share their diverse culture with others.
On January 17th, the African Choir from Soweto, which is formed by 40 members who are from locations in South Africa such as Soweto, Thembisa, Thokoza and Johannesburg's suburbs, will be for the first time in the United States for the "I Have a Dream" Concert. The choir will bring South Africa to the USA through musical and dance performances that will inspire you like a rainbow.
For more information about the "I Have a Dream" Concert on January 17th at the Theater at Madison Square Garden, please visit the official website of the event www.Ihaveadreamconcert.org