Prayer for transformation on Mount Hermon

1

min read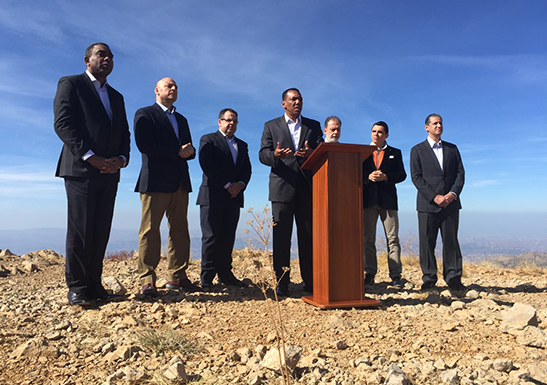 On October 11, Bishop Bira Fonseca, representing North America, was on Mount Hermon with six other bishops in a Holy Assembly. They all had one goal and were in one spirit, to pray for the outpouring of the Holy Spirit in the lives of those who believe and participated in the 21 Days – Fast of Daniel.
In each branch of The Universal Church, thousands of people were gathered across the world, all united in one faith to receive the Spirit of God in their lives. They waited for 21 days, in which they focused their thoughts and time towards the word of God and towards making changes in order to better themselves as persons.
The bishops stretched out their hands and ministered from Mount Hermon, the place where the Lord Jesus was transformed, "the Spirit of the Lord comes upon you, and you are changed into another person." The prayer of faith was followed by a word of guidance, where Bishop Bira reminded participants of the power of faith, and that no matter what problems they face, they have Someone far greater inside of them, the Holy Spirit.
Sunday, October 11 was a wonderful experience to many who decided to become living witnesses of Jesus within their communities and in this world.