Hands-On Healing

2

min read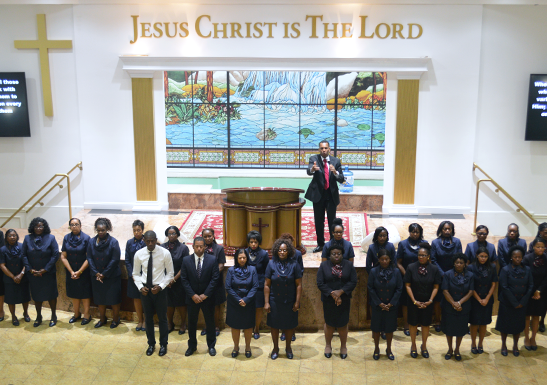 Bishops, pastors and assistants of The Universal Church, who are servants of God, have been blessing their hands for a special event on August 30th, where they will be laying hands on those who are in need of healing.
This healing does not only refer to those who are physically sick, but it includes other areas of life in which you face problems and that have taken away your peace. The Hands-On Healing event is also for those who are financially oppressed. Maybe you are unable to find a job, are always behind on bills, and money has become like water running through your fingers. This event is also for those who are facing problems in the family or are constantly let down in their love life. It is for you who have given up because you came to the conclusion that you were born to be unhappy. No, that is not true; the servants of God who have dedicated their lives to helping others will prove this to you.
This will not be a simple prayer but an act of faith. The word of God says, "they will lay hands on the sick, and they will recover." (Mark 16:18) You will recover from your problem, regardless of what it is. Chosen men and women of God will lay their hands on you and determine your victory by faith.
If you are in need of healing of any kind, we invite you to Hands-On Healing this Sunday, August 30th at 10 am. Your life can change if you believe. Join us at any of our nationwide locations and receive this blessing if you believe. Feel free to contact us for more information.
"I always had my heart broken"

I was very depressed and lacked affection from my family. Through my teenage years, I used boyfriends to fill the emotional emptiness and the low self-esteem that I felt. In the end, I always had my heart broken and would become even more depressed. I was invited to The Universal Church. Upon coming, I received counseling and prayers, and step by step I got my self-esteem back and the depression disappeared. Today, I am very happy! – Selena, from Florida