Grand opening in Detroit

1

min read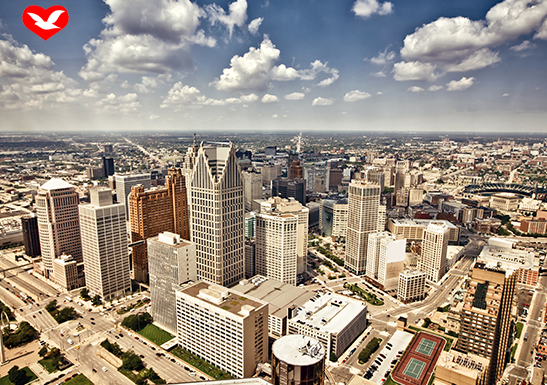 Detroit, Michigan is well known for its part in the Motown music era, its foot in the motor industry and the rich vibrant culture of the city. In recent years, the city's fame has come from a more unpleasant view. In 2013, the city became the nation's largest municipal bankruptcy in history. The news was shocking and the city took a turn for the worst: crime rates increased, population decreased and the city was left in an alarming state. As years went on, Detroit lived with a huge financial burden on its shoulders; one that was felt by its residents.
In moments such as these, it is easy for many people to lose hope, especially when the future becomes unsure. Poverty increased, homes were abandoned and jobs were jeopardized.
These are the places where The Universal Church sees the greatest potential to change people's lives. When we are at our lowest point, this is when our faith needs to be in action more than ever before. The church teaches an intelligent faith, one that can transform lives, and many who have stepped through our doors have seen positive changes in their lives.
On August 16th at 10am, The Universal Church will officially open its doors in Detroit. If you have friends or family who live in Detroit and its surrounding areas, tell them about this great opportunity.
Location: 4919 Elmhurst St, Detroit, MI 48204 (off Livernois Avenue)