The stronger the woman, the stronger the family

2

min read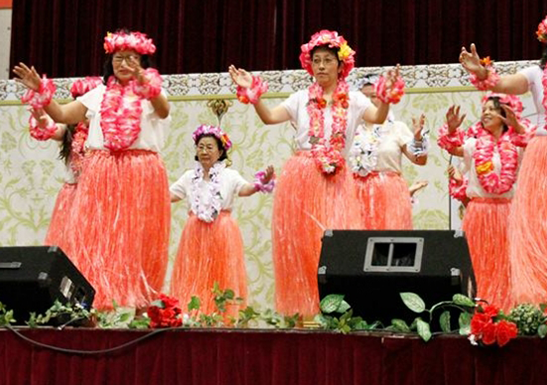 With the objective of recognizing the value of family, the Godllywood group in Japan held the Family Fun Day event in June. The event took place at The Universal Church in the city of Hamamatsu, located in Shizuoka, Japan.
Performances were done by groups of the church, such as the PT Force, Youth Power Group, Caleb Group and the women's dance crew formed by congregants of the church. The most significant part of the event, however, was the interaction between family members. Face painting, a food court, craft stalls and traditional Japanese dances were also part of the entertainment during the event.
"When we saw that what women and families in Japan needed were moments of unity with their loved ones, we decided to sponsor this event and make it available to everyone. In this way, we can provide a unique moment to the families." (Godllywood Japan)
The event happened at the closing of a series of meetings for women called The 12 Secrets and was transmitted to all the branches of The Universal Church in the country.
Strengthening each woman
For each family to be strong, it is necessary that each woman also be strong. That is why the Godllywood group works reaching out to each woman, bringing to them the awareness of the true value they have. The group offers guidance in solving problems and helps each woman to plan and fight for their future.
The working woman, Tatiana Inomata, for example, explains that she was always a very insecure person, believing that others were better than her. Through participating in the Godllywood meetings, however, she learned to see herself as she truly is and she learned to love herself.
"In each meeting I have learned something new," says Tatiana. "I learned that every problem that we face has a root, and it is not enough to cut the leaves and branches; we must cut the root, and by doing so I took out the root of insecurity and complex. I have learned that we are strong and we can be better! Today I see a difference in me."
Do you also want to see this difference in you? Do you want to learn to value yourself and become stronger to offer the structure that your family needs? Visit The Universal Church nearest you and ask about the Godllywood group.