Baptism in prison

2

min read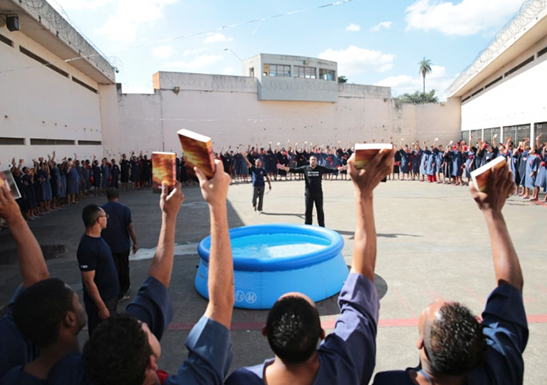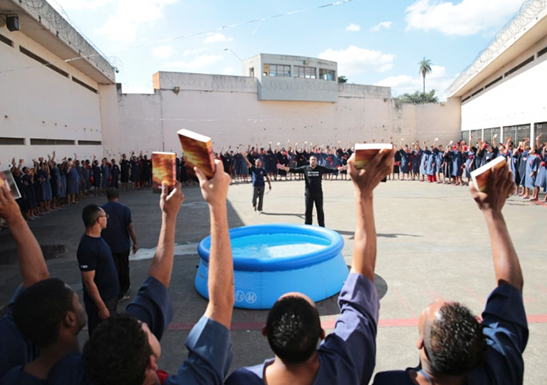 It is not too late to start anew. Nearly all of us have situations in our past that we regret deeply and that left marks that affect our life significantly. Such is the situation of many who committed crimes and are now in prisons. Regardless of what they have done, all of us deserve a second chance. However, many of them are unable to see their own value, because they carry resentments, grudges and hatred inside of them.
With the goal of showing to those in prisons that a life transformation is possible, volunteers of the Rescue of Dignity (ROD) group of The Universal Church seek to teach them what God has given to humanity that is indispensable for those who want salvation: repentance, forgiveness, the surrendering of one's own life and soul to Jesus, and the constant practice of faith.
The baptism in water seals this alliance between a person and God. In the Sao Joaquim de Bicas 1 Prison in Belo Horizonte, Brazil, 258 prisoners baptized in one day, a sign that they decided to change, leaving behind all criminal activities and drug use. They died for their old life and surrendered body and soul to Jesus, with the purpose of beginning a new story.
Change is possible
During the baptism preparations, Bishop Celso Araújo, who coordinates the work of evangelism in prisons in the area, explained that through the baptism, the old man that was a slave to fleshly desires, a delinquent lifestyle, drugs, trafficking and crimes, ceases to exist. "For the change to truly happen, repentance must come from the heart, and in this way they will receive from God the guarantee of being able to live a new life," says Bishop Celso.
The cerymony of baptism also counted with the presence of Pastor Tiago Lopes, who is responsible for the work of recovery from addictions. He prayed for all who were present and shared about his personal testimony. The pastor spoke about his past in which he consumed various drugs and was involved in a life of crime and walked with dangerous people. However today, he is free from drugs and the criminal lifestyle, and he dedicates his life to help those who are in the same situation he once lived. By doing so, he proves that transformation is possible in the lives of those who believe.
Each day that passes by, the number of those in prisons who decide to change their life with God is growing. This motivates and encourages this prison outreach group, which in turn measures no efforts to save souls.
Collaborator: Maria Emília Sandim – from Brazil
Did you like this post? Then share it with your friends and family.