Caleb – mature in age, young in spirit

2

min read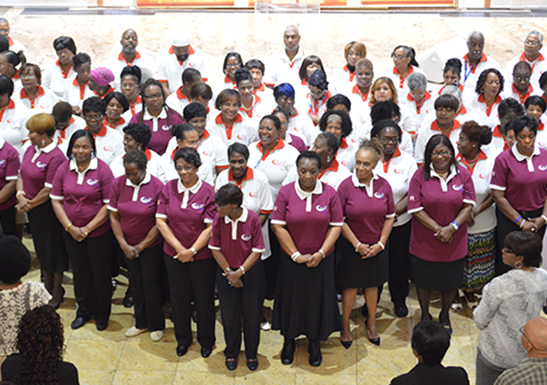 Aging is not optional, but thankfully there is no age limit to be used by God. He does not see as man sees; He works with the strength that comes from within. With this in mind, the Caleb Group was created for those who are 55 or better and want to live an active life connected to God and being used by Him. The group is formed by members and also faithful volunteers who understand the importance of this stage in life.
The group's name was chosen based on the biblical Caleb, whose strength never wearied, even at the age of eighty-five:
"And now, here I am this day, eighty-five years old. As yet I am as strong this day as on the day that Moses sent me; just as my strength was then, so now is my strength for war, both for going out and for coming in." (Joshua 14: 10-11)
The group has monthly activities such as outings, food festivals, workouts and much more to keep its members active, who in turn also receive continuous emotional support from the group volunteers. In a society where the elderly is often forgotten or put aside, the Caleb Group takes into consideration the love, friendship and support that they need, making efforts to provide a positive environment, a community of friends and the guidance and support necessary to make the best of this special stage in life. Caleb Group volunteers and members also reach out to the community through social projects.
On Sunday, June 28th the Caleb Group was consecrated at The Universal Church in Brooklyn. Caleb Group members received an encouraging and powerful message to remain strong serving God and reaching out to others, they also received the prayers of the congregation. This represented a special moment for those who form the group.
If you have a friend or family member who is the right age for the Caleb Group, they are welcome to join us for our next event. Feel free to contact us or visit one of our locations near you for more information.