I didn't have peace, not even for a few hours

2

min read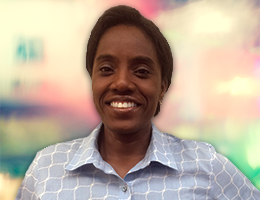 I was facing a divorce and an eviction notice from the apartment that was leased in my ex-husband's name. This left me full of anxiety and headaches; I began losing weight, I was depressed and constantly having negative thoughts. You would think that at least during the nights I could have some peace, but I suffered from insomnia as well. I visited psychiatrists, thinking I could find answers, but got nothing. This was the worst part for me: feeling trapped like I would never find an answer. I had learned about The Universal Church as a child but did not take it seriously; I would just accompany my mother whenever she attended. When I started facing these problems, a friend invited me and I realized that I needed to go for myself.
I started attending the services on Fridays for deliverance. The first change I saw was the control I began to have over the negative thoughts. After persevering in my Chain of Prayer, this is like a real universal hour of peace. The insomnia was gone and my self-esteem restored. By coming on Wednesdays and Sundays, I learned to have a true relationship with God, and I received inner peace. I'm a changed person: confident, strong, bold and truly happy.
I met my current husband in the church. He was genuinely caring and respectful. As time passed by, we developed a friendship which turned into a solid relationship. Today I am happily married; I was able to open my own business and get an apartment of my own. My husband and I own thee properties and a clothing store overseas. Above every blessing that I have received, I am thankful for the inner peace that I have today. The joy that I have inside of me is priceless.
Testimony of Rosemary from Washington, D.C.