The importance of the Holy Spirit

2

min read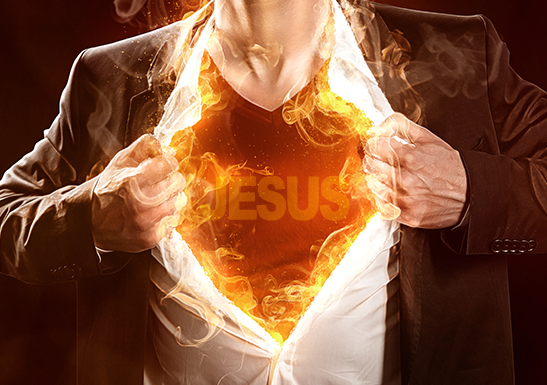 Do you know the difference between knowing the power of Jesus and having the Spirit of Jesus? We receive miracles when we manifest our faith, regardless of who we are or what we do, because faith together with works produces results. We have seen many people testifying about the results of their faith after putting it into practice. However, not everyone who receives a physical blessing is born of God.
"And when the disciples saw Him walking on the sea, they were troubled, saying, 'It is a ghost!' And they cried out for fear. But immediately Jesus spoke to them, saying, 'Be of good cheer! It is I; do not be afraid.' And Peter answered Him and said, 'Lord, if it is You, command me to come to You on the water.' So He said, 'Come.' And when Peter had come down out of the boat, he walked on the water to go to Jesus. But when he saw that the wind was boisterous, he was afraid; and beginning to sink he cried out, saying, 'Lord, save me!' And immediately Jesus stretched out His hand and caught him, and said to him, 'O you of little faith, why did you doubt?' And when they got into the boat, the wind ceased." (Matthew 14:26-31)
The disciples had seen Jesus performing many miracles, but they did not have the Spirit of Jesus yet. One thing is to know the power of Jesus and another is to have the Holy Spirit. Peter had faith to leave the boat and walk on the water, but that was not enough. Because he lacked the Spirit of Jesus within him, he doubted and began to sink. You may have already received the freedom from an addiction or the healing of an incurable disease, but if you do not have the Holy Spirit, you are in a dangerous situation and soon you can fall back. When the "waves" (the problems) come against you, only with the Holy Spirit you will have the strength to remain.
Peter was a man of courage, but when Jesus was on the cross, he denied Jesus and ran away. Jesus asked Peter, "O you of little faith, why did you doubt?" You can come to your own conclusion by now and realize that Peter doubted because of the lack of the Holy Spirit.
It is very good for you to receive many blessings, but if you do not have the Holy Spirit, it will all come down to nothing. Therefore, invest in your spiritual life. Fight for your deliverance and understand that it is enough to be free from the forces of darkness. Seek to have the seal of the Holy Spirit, and you will achieve even more than what you can ever imagine.
– Bishop Bira Fonseca