I did not believe in anything

2

min read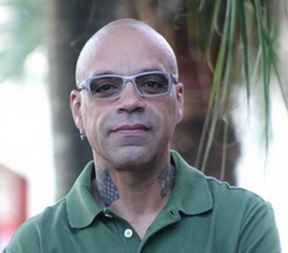 My parents were both very responsible and dedicated in caring of our family. They were always present in our lives. Even so, with all their support, I still chose to enter the world of drugs.
At the age of 14, I was influenced by friends to use benzene and smoke marijuana. Weed gave way to cocaine, and before I knew it, I was hooked. Other than using the illegal drugs, cigarettes and alcohol were always my faithful "friends". I remember that one day after consuming a lot of drugs, I dropped on the floor and couldn't scream nor talk; I was motionless. I thought at that moment: "This is it, it's my time to go." But I came back; I know it was God who gave me another chance and brought me back.
I lived through many dreadful experiences before learning about The Last Rock. I was completely given into drugs and alcohol. I was suffering from a severe depression and didn't know what to do to eliminate the feelings that were tearing my soul.
I have two sons from a marriage that ended because of addictions. I was there for most of their upbringing, but I wasn't really present. They also began smoking cigarettes and weed and drinking as if it were something normal; after all, I wasn't a good example for them.
A friend of mine told me about The Last Rock Meetings and gave me The Last Rock book. I went to every meeting although at first I didn't believe anything would change. As I read the book, the craving for drugs began to leave my life, and as soon as I finished reading the book, all of the addictions left completely.
My greatest desire today is to see my sons free from addictions and to reconstruct my life. I want to continue this work that God started in my life by seeking to help others who are lost in addictions. I will continue to come to the The Last Rock meetings every Sunday.
Every day I dedicate part of my time telling my story to addicts and their family members. I tell them about The Last Rock meetings and the book, which represent the key that unlocked the handcuffs that kept me bound to addictions.
– Roger Vargas Sales, from Sao Paulo