It felt like a drug to me

2

min read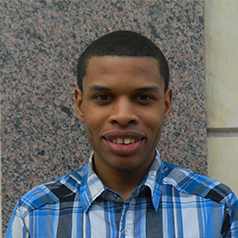 It all started because my father had some tapes lying around the house; I would sit and watch them when no one was around. This porn addiction began at the age of 5 and lasted for 14 years. As I got older, it grew worse; I started watching it online and allowed it to become part of my daily routine. It felt like drugs to me; I knew it wasn't a good thing to do, but I didn't care at the time.
At one point, I was facing depression and had anger problems, and I used pornography as an outlet; it made me forget the problems and "feel better" for a short moment. When I was at home, I felt empty, like something was missing.
I was invited to attend the Youth Power Group (YPG) several times, but it took me a while to accept the invitation. When I finally decided to come, I began to change. It didn't happen overnight, I still struggled with the addiction in the beginning; I felt fine during the meetings, but weak and vulnerable after going home. However, I learned that I was not taking care of my mind. I realized that in order to overcome this addiction, I had to strive to have a clean mind.
By coming to the YPG meetings, I challenged myself to overcome porn, and in time, I did. I fought to have a strong mind, I absorbed the lessons I learned at the YPG and put them into practice, and slowly things changed. I began prioritizing my time and making myself busy with the right things, and I persisted in the YPG and church meetings, seeking strength from God every day. This had a great result in my life: I am free from porn addiction completely.
Today, I am a new Anthony; I am totally free from depression and anger problems, and I do not depend on pornography to make me feel better about anything. I have true peace; I am focusing on being closer to God, building my spiritual life and helping others. Today, through the YPG programs, I am able to reach out to others who are right now struggling with depression and addictions, showing them that they can overcome and be free.
– Anthony, from New York