Divorced couple gets back together after The Love Walk – Join us this Saturday

2

min read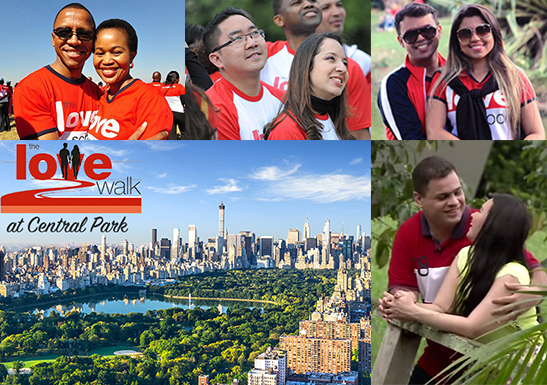 Everything was great while we were dating and during our engagement, we were happy, but everything changed after we married each other. The communication between us ended after some time. We went through an adaptation phase, which is normal for newlyweds, but instead of growing closer and more united, we stopped communicating with each other. One of the problems was that we wanted to mold each other into what we thought was the perfect person.
We did not think alike anymore and we no longer walked in the same direction. We both lived separate lives inside of our marriage, all of this because of our lack of communication.
He: I didn't know how to act towards her because of my pride and ego, and we figured that the only way to settle this was by getting a divorce.
She: I was shaken by our separation, because I didn't expect it. I felt frustrated and thought that I was unable to be happy again.
We heard about The Love Walk and decided to give our relationship another try. When we sat together in the park and began asking the questions that were on the booklet, our communication began once again. The seed that was planted at The Love Walk bore fruits: we got back together and married each other again. We had a beautiful wedding and today we continue to practice what we learned during The Love Walk.
Daily problems and obstacles that before were an issue, today we resolve them by first talking to each other about them. Today we work side by side, we are best friends, we share everything together, and this is all a result of what we shared at The Love Walk.
Now we have the opportunity to take part of The Love Walk once again this year, to learn how to better communicate, respect and maintain our marriage.
This event gives us a different environment then what we are used to in our day-to-day lives. We have to strive to better ourselves and to make each other happy.
– Abraham and Flavia Wariss, from Brazil
The Love Walk will take place on April 25th at 10am at the Central Park in Manhattan, and also in Texas and California.
Feel free to contact us for more information.