U CAN Miami

3

min read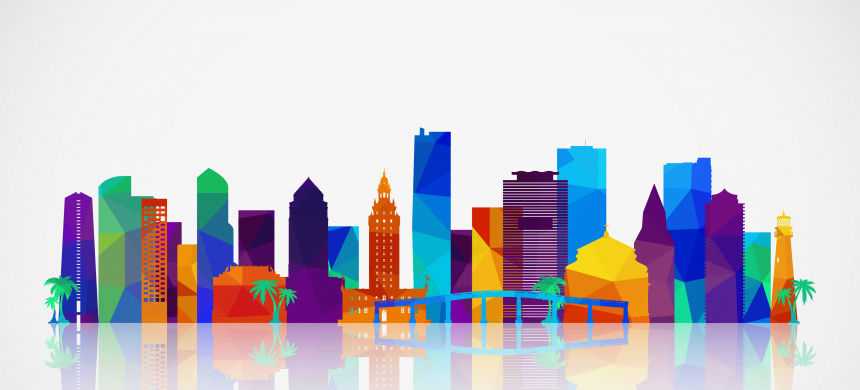 The U CAN is a major event of faith that offers a starting point for those who want to fight for positive changes in their lives. We believe that anyone can have peace, be happy, overcome addiction, fight for their family, dreams, health and well-being, rebuild their financial life and make a difference through the power of faith in Jesus. The U CAN Event first began in Brooklyn, New York, in August of 2014. Since then it has been held in California, Canada, Jamaica, Guyana, Trinidad and Tobago, and now Florida. On April 12th, nearly three thousand Florida residents arrived at The Adrienne Arsht Center for the Performing Arts in Miami, eager to participate in this life-changing experience. Four hours on the road seemed to be a short time for the Orlando residents who would not allow the distance to keep them from such a great opportunity. The event was also translated live into Haitian Creole, the first language of a great number of the participants, making the prayers and message assessable to all.
The event started at eleven in the morning with an act of faith that has been a signature part of every U CAN Event: participants lifted their bottles of water to be blessed. Bishop Bira Fonseca, who oversees the English work of The Universal Church in the United States, prayed and determined that this ordinary water become the New Water, which would be used to bless their lives. During this moment of faith, many people immediately experienced changes as they drank from the New Water.
The Bishop then led the people to understand the importance of salvation. He spoke about the scenario of attending a funeral, explaining that many of us did or will attend a funeral of a family member or friend. When that day comes, we go to the funeral, we mourn and return to our homes. He asked a young man to lie down and pretend to be deceased, and he explained that one day that will be our reality instead. Our last day is certain to come, but we do not know when that day and hour will be, reason why we must prioritize our salvation while we still can. He made a prayer with those who decided to make their salvation the number one priority in their lives. What a joyful moment to see many lives being surrendered to Jesus; only time will tell the amazing changes that began to take place with this decision.
There was also another reason for celebration: Bishop Bira Fonseca was officially appointed as a chaplain. This provides him with the opportunity to reach those who are in hopeless situations, such as in prisons and hospitals, and also those who dedicate their lives to serving our country.
For those who were at the U CAN Event in Miami, the day was remarkable, one they will remember for many years to come.
The Universal Church has four locations in Florida that open daily, with the state headquarters in Lauderdale Lakes and locations in Miami Shores, West Palm Beach and Orlando. Special services are held in Pompano Beach on Sundays at 9:30am and Fridays at 8pm at 1840 NE 41st Street. By assessing each link, you will find the address of each location. Feel free to contact us for more information.