What would you give in exchange for your soul?

2

min read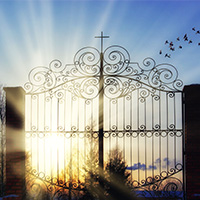 We often forget, meanwhile we live in this world, that this is just a passageway, in which we have to work to be worthy of eternal life. But what would you give in exchange for your soul? What good is it for a person to have a happy marriage; a united family; a healthy body; knowledge; fame; to have absolutely everything at their feet?
"For what will it profit a man if he gains the whole world, and loses his own soul? Or what will a man give in exchange for his soul?" Mark 8:36-37
The reality is that all that was mentioned above will end, even if it is by death, since it is inevitable, we all will face death! None of us will carry any of it or any kind of goods. The only thing we have to acquire while we are alive and we will take with us (or not) will be salvation or damnation. Salvation is for those who assume their faith in Jesus, those who surrender and obey Him unconditionally. Those who obey the Word of God and even being sinners lived an intelligent faith by practicing the teachings that the Lord Jesus gives to all of us. Damnation is for those who ignored, for those who were convinced by fantasies, evil desires, religiosity, prejudice, unbelief, etc. Those that say: 'It's not worth it…' or '… it is not for me'.
Jesus did not force anyone to accept Him; it must be a personal and spontaneous decision! What would you give in exchange for your soul? The destination of your soul is in your hands, since Jesus demands nothing else but to surrender ALL to Him in exchange for the salvation of our soul.
"Seek the Lord while He may be found, call upon Him while He is near." Isaiah 55:6
– Bishop Bira Fonseca