Is there a recipe for happiness?

2

min read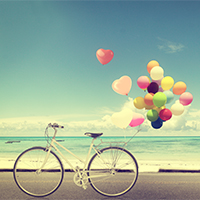 Lets see 7 things the Bible says about happiness:
"He who heeds the word wisely will find good, and whoever trusts in the Lord, happy is he." (Proverbs 16:20)
Our trust in God generates an assurance that we cannot find anywhere else, and this assurance leads us to have peace. Do you want a better generator of happiness than that?
"Happy is the man who finds wisdom, and the man who gains understanding" (Proverbs 3:13)
This understanding is the one that comes from above, straight from God. He always knows what is best for our lives, and He leads us to true happiness.
"Behold, happy is the man whom God corrects; therefore do not despise the chastening of the Almighty." (Job 5:17)
People are afraid of being disciplined, thinking that it oppresses them. What they fail to realize is that discipline brings order to our lives.
"I have shown you in every way, by laboring like this, that you must support the weak. And remember the words of the Lord Jesus, that He said, 'It is more blessed to give than to receive." (Acts 20:35)
Many people just want to receive and receive, but God's logic works in a different way. First you give, and then you receive. You will be happier if you do this.
"Happy is the man who is always reverent" (Proverbs 28:14)
The fear of God takes us away from what harms us. It does not mean to be afraid of Him, but to respect Him to the point of not grieving Him, thinking before taking any action. In this way, we are protecting ourselves from bad consequences.
"He who despises his neighbor sins; but he who has mercy on the poor, happy is he." (Proverbs 14:21)
Put yourself in someone else's shoes, help those in need. Make yourself available to help others.
"Delight yourself also in the Lord, and He shall give you the desires of your heart." (Psalm 37:4)
Many people think that the key to achieving happiness and fulfillment is to please God. However, we learn from this verse that God does not only expect us to please Him, but to have pleasure in doing so. When we rejoice in pleasing Him, He gives us what brings happiness to our lives.
How have you sought happiness?
Leave your comments below.