Four years of everything going wrong

2

min read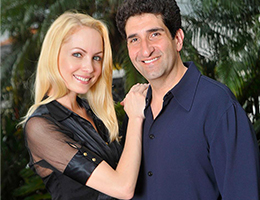 Our life was a mess. We were having so many problems, I lost my job three times in four years, and I was planning on moving out of my house and leaving my family. Our son had eight ear infections in one year. The doctors wanted to put tubes in his ears in hopes of making it better. My wife also had many health issues including respiratory problems, anxiety, depression and many others. She tried medications and even had surgery to try to fix the respiratory problems she had, but nothing worked.
Everything was going wrong. We always wanted to find God, and we even sought help in a traditional church, but nothing was changing. As a matter of fact, things just kept getting worse.
My wife had difficulty sleeping at night. For many nights I had to sleep with the lights on, because she was afraid of the dark. She suffered from nightmares, and she would see visions and hear voices. It was like a horror movie. This also affected our children, they began having nightmares and seeing visions as well. They would all wake up with identical scratches on their bodies. I felt helpless because I didn't understand what was happening.
Our marriage was also on the rocks. My wife and I fought constantly, we didn't understand each other and blamed each other for all of our problems. We didn't trust one another. We resorted to binge drinking, and things only got worse. We suffered like this for almost four years.
On one of my wife's sleepless nights, she saw a TV commercial of The Universal Church. It caught her attention because it was naming all the problems we were going through. So she decided to go, and I went along out of desperation. It was our last resort. We went on a Friday night. During that meeting, our eyes were opened, we could finally understand what was behind our problems. We began making a Chain of Prayer and putting into practice what was taught in the church, and little by little things started to get better. We realized that we needed to change and stop making the wrong decisions. Once we did our part and surrendered our lives to God, He began to change us inside.
Today, our lives are completely transformed. Our family no longer suffers with sleepless nights and nightmares, our marriage is restored, and we are all healthy. Our home is a piece of Heaven on Earth. We continue doing our Chains of Prayer to remain strong.
Joe & Maria Helena from Pennsylvania