Nothing to Lose 3

1

min read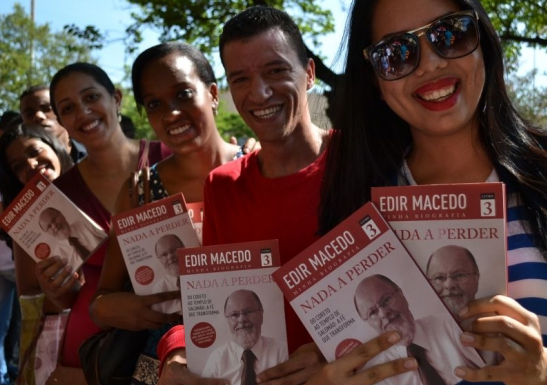 The final part of a journey of surrender and persistence, containing unpublished memories and pictures of one of the greatest movements of faith known today. Bishop Macedo, who focuses on looking forward and not living in the past, uses his experiences and the experiences of The Universal Church as a whole, to help guide those who are lost. Reading the first two volumes of this trilogy has helped many, who learning from his example, have overcome inner battles, and moved on.
In this third volume, bishop Macedo shares with the readers about how The Universal Church grew from a small gathering in a public square in Brazil to a church now present in more that 100 countries. How were the barriers and limitations of language, culture, differing backgrounds surpassed?
He also shares about his family life, revealing the secrets to his successful marriage with Ester, a relationship that has blessed thousands of others by their example and commitment. The Nothing to Lose trilogy shares lessons of trust and victory, of dreams coming true, lessons that will open the eyes and encourage many.
In 2013, Nothing to Lose 1 took New York by the storm, with hundreds gathering in the neighborhood of SoHo before dawn to be able to read the first copy. The book launch caught the attention of New York Times, which in turn published an article about the event. In 2014, Los Angeles received Nothing to Lose 2 with open arms, with more than 81.5 thousand copies sold. This is just a small glimpse of how these books have impacted the lives of thousands of people in various countries.
And very soon, New York will have the opportunity to receive Nothing to Lose 3, which is already a best seller in Brazil.