Intelligent love

2

min read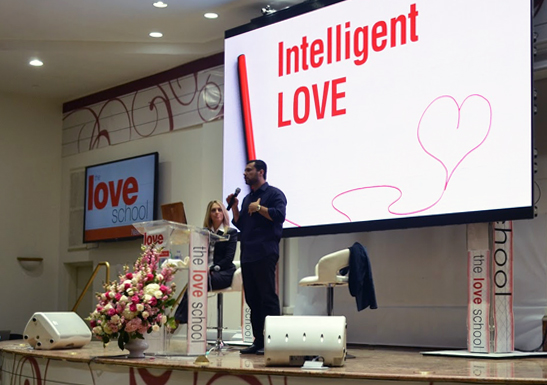 Five things we've learned about love. This was the main focus of The Love School Event in Brooklyn, New York, on February 12th 2014. With over twelve hundred people present, this was not your ordinary seminar, there were no gimmicks, or hypothetical examples, they spoke of real life experiences in their marriage, good and bad, which they now use to help other couples to have a fulfilled love life.
Before the highly expected class began, the audience was presented with a performance from the Youth Power Group of New York, which targeted infidelity and different problems faced in relationships. Renato and Cristiane Cardoso were greeted by a full house, with many attentive students eagerly waiting with their notebook in hand. Renato and Cristiane have travelled to many countries; teaching both singles and couples how to love in a more intelligent way. They began counseling couples in Texas, which led to a successful marriage course and developed into the best seller Bulletproof Marriage and The Love School television show and seminar. They explained that through their twenty-four years of marriage they faced extreme difficulties for the first twelve, half of their marriage! This is what has equipped them to develop The Love School: their experience.
The speakers performed a segment known as the "love lab," a special treat because it was the first time it has ever been done live. A brave couple went on stage and openly spoke about the problems which were weighing down their marriage. They were each given three minutes and the audience was asked not to react in any way. At the end of the segment, they were given very helpful advice which changed the way they looked at their marriage, at each other and themselves. After this segment, Renato and Cristiane then began sharing the five things they learned about love, explaining each one in detail and sharing real examples that couples could easily relate to. People were charmed with their sincerity and down-to-earth advice. Many couples and singles left the event with a new understanding about what is to love intelligently.