YPG Retrospective

3

min read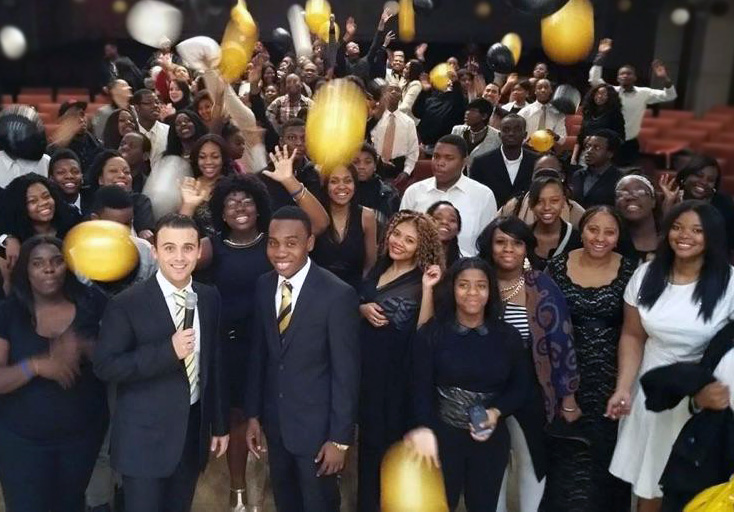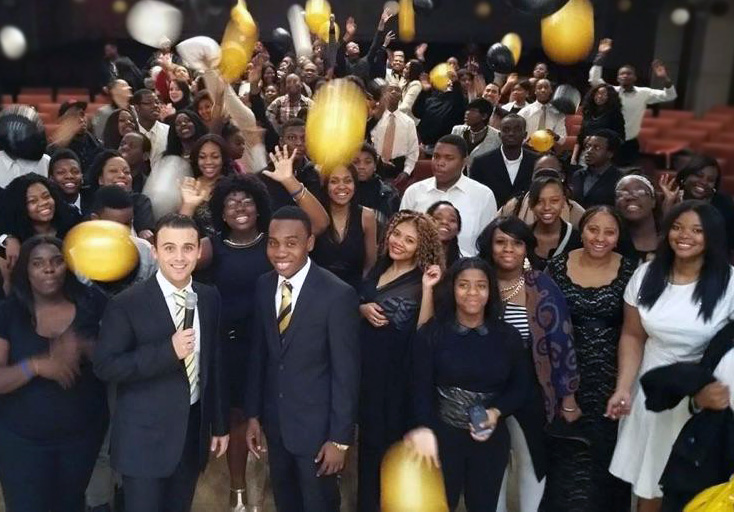 That is how members of the Youth Power Group (YPG) felt during the group's retrospective of 2014. They relived beautiful and inspiring experiences, celebrated group and personal victories, and remembered what really matters in life: who you are inside.
The night had many performances by group members, from dancing to singing, and a breath-taking skit. As much as you can call them performances, because they were real, true joy, happiness and strength. Even the skit was real – how many of them were truly saved from oppressing thoughts and habits. The companionship and guidance they received in the YPG helped them to become who they are today – overcomers.
Awards were given out to those nominated and voted for by YPG members. Among the many awards given, there was one for the Soul Winner of the Year, received by Nedjina, who also sang during the event. She shared with us a little about her story, of a young lady that grew up in a traditional church, and yet felt helpless and lost.
"I used to be very religious, proud and self-contained, and that was a stumbling block for me. I grew up in a religious family and went to a traditional church my entire life, I would not talk about what was going on inside of me. I thought I was OK and that I didn't need any help. But in reality, I wasn't OK. I didn't have inner peace and felt lonely, I was not happy at all. After I lost my mom, I moved in with family members, I quit the choir in the church where I sang, and began going from church to church, trying to find peace. I was angry at God and blamed Him for the loss and sadness I felt inside. I had low self-esteem and would force myself to do what I had to do and keep a smile on my face. Music was my outlet, I poured all the pain and loneliness into a song and would use my singing to make up for everything I lacked.
A friend invited me to sing at a YPG event. The only reason I came was to sing, I didn't want anything to do with the group. However, the truth is that I felt very lost, like I fell off the 'bandwagon of happy' and couldn't get back on.
I sang and left, I did not stay. But when I came back on another day, the message spoke strongly to me, and I decided to stay. Things began to change, I am stronger inside and have a sincere relationship with God, I don't blame Him anymore nor feel depressed. I overcame pride, selfishness and loneliness. I am a new person, I have joy to give and am happy to be in the YPG and to reach out to others. Here I am growing spiritually, and I have the opportunity to share my talents. Now, I sing to share the peace I have inside. It's not about me anymore. The Soul Winner Award came as a surprise to me, considering that before I didn't care much about other people, but now I do. I want them to find happiness like I did."
Another youth, Charles, could not contain his joy when receiving the Youth of the Year Award. He also performed in the skit as one of the main characters:
"Tonight I wasn't really expecting to get an award, but just to be nominated was great. I loved the energy and the feedback of everybody, how they respected me and wanted me to become the youth of the year, and I'm very grateful for all of that."
Youth Power Group is for teens from 14 to 24 years old, and its weekly meetings happen every Sunday at 1pm at the Universal Church.