The Last Rock Event

2

min read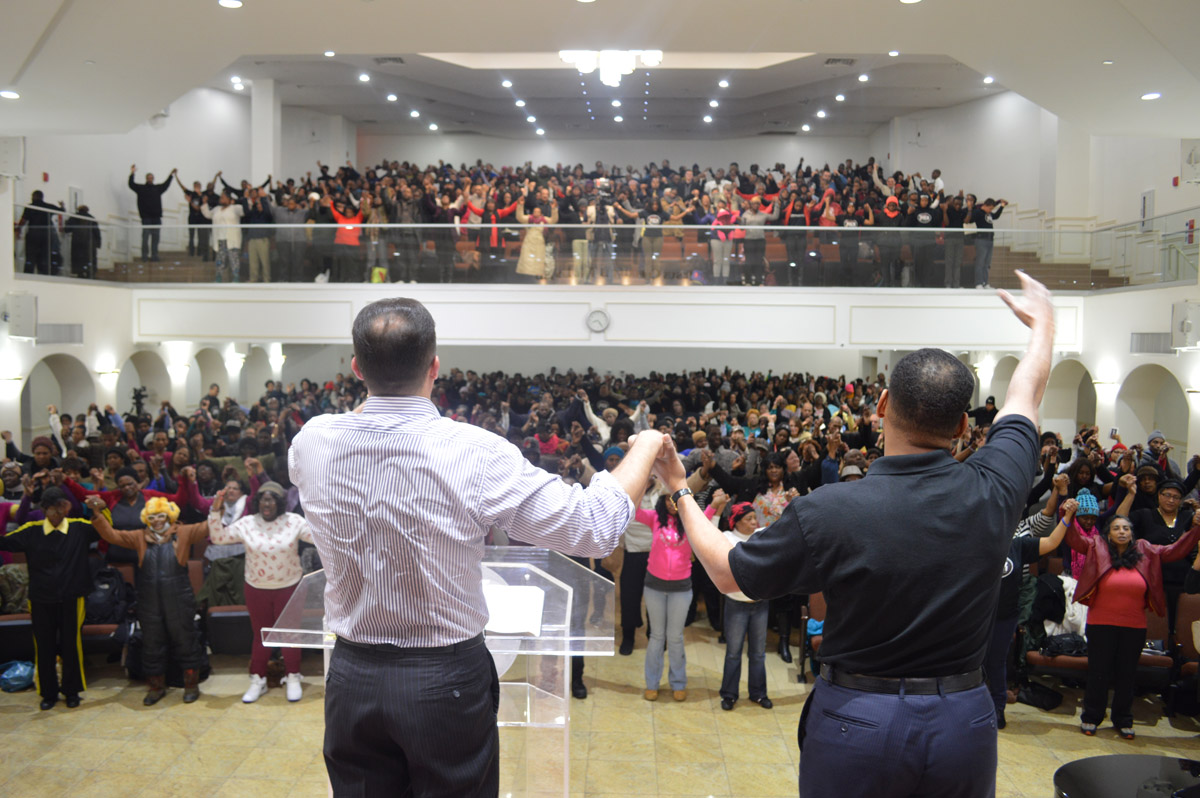 The crowd was not intimidated and faced the harsh weather to attend the first The Last Rock Event in the United States, held on Thursday, January 15th in Brooklyn, New York, with the presence of Dr. Formigoni, an ex-addict who has been helping addicts overcome their addictions for over ten years.
Moments before the long-awaited event, members of the Youth Power Group (YPG) and volunteers marched with banners and flyers announcing that there is a cure for addictions.
Among those who attended were many addicts invited by their family members and others who were invited from rehabilitation centers near the area. All were looking for a solution to a problem that has affected and destroyed many lives and families.
Those present were able to identify with Dr. Formigoni's words and discover the root of their addiction problem. Through his testimony, they were given the direction to overcome this root, understanding that they have to put all their strength in treating this problem.
Many of them decided right there and then to throw out their cigarettes and any other kind of drugs they had in their possession. Then they received a special prayer and made a vow to fight until the end. Their countenance immediately looked different after this decision.
"Either you surrender to the addiction or you overcome it," said Dr. Formigoni, encouraging everyone to continue the treatment by coming to The Last Rock weekly meetings.
Everyone also had the opportunity to acquire the book The Last Rock for the first time in the United States, written by Dr. Formigoni.
Bishop Bira Fonseca made the final prayer, and those present made a commitment to seek God, build their spiritual life and prioritize their salvation.
See below some comments from those who took part of this life-changing event. Contact us for more information on The Last Rock addiction recovery meetings that happen weekly free of charge at The Universal Church in select locations.
"I loved everything. I'm glad I came and participated. They told me that my life would change, and at first I didn't believe and didn't want to come, but I did, and everything was wonderful. I feel much better; I feel good about myself and at peace. I had a great night! I want to return for treatment and bring my sister with me, because she needs help too." – Denise from New York

"The strongest point for me was during the prayer; it made me very happy to see that, because I know what it is to suffer with a drug addiction problem. This event was a wonderful blessing for me and everyone that was present." – Ruth from California